Citizens for Sensible Forest Management, (CSFM), is a non-partisan, social medium attempt to build a large base of individuals, regardless of political party affiliation, to gain the attention of government leaders to the overwhelming desire for pragmatic forest management. We acknowledge this is a complex issue, with much history, however we believe urgent action is required and are confident we can find the answers if leaders are open to change.
While acknowledging the science of climate change and recognizing that is a long term issue, we believe it is necessary that citizens who believe government policies and laws must change take action now. We must use all the means we have available for the immediate health and restoration of the forests. We must build a movement for positive change that will not be muted by special interest political groups.
Mission
To build a massive community of citizens throughout the United States. We will encourage common ground to help prevent disastrous fires in the future and to demand from political leaders rational management of the forests using all means available. To accomplish this mission, we will work to diminish the power of groups whose policies and political pressure have impeded pragmatic steps to protect the forest.
Priorities
To ensure the protection of communities in the wildlife-urban interface, by advocating for adaptive forest management and fire resilient communities
To promote healthy and sustainable forest management practices through private and public lands that support local communities and a balanced approach to all resource management
Return our wilderness forests to their natural, self-sustaining state
Team
Ralph H. Goldbeck AIA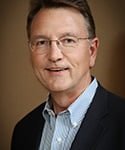 Ralph was born in Selma, Ca. and moved to the mountains when he was only 2 years old. While growing up in the mountains Ralph lived in the communities of Coarsegold, Ahwahnee, Bass Lake and Oakhurst. Ralph attended, Oakhurst Elementary, Bass Lake Elementary and Sierra High Schools. Ralph went on to become a licensed architect, and he and his wife Robin currently live and have their businesses in Fresno, CA.
A mountain boy at heart, Ralph grew up fishing, hunting and hiking throughout the Sierra National Forests. Boyhood memories include high Sierra cattle drives, riding in logging trucks and attending Camp Chawanakee at Shaver Lake, CA. Present day memories include backpacking throughout the Sierra Nevada and teaching his sons and a younger generation of Boy Scouts about the beauty of our National Forests.
Robert Longatti
Bob Longatti is a fourth-generation resident of Madera County. Born in Madera and raised on a small farm in Chowchilla.
In 1986 the Longatti's moved to Yosemite Lakes Park with their two sons. In 2007 they built a home on 40 acres in the O'Neals area.
Bob's professional career was in executive management of community banks headquartered in Fresno. He earned a Bachelor of Science Degree in Agriculture Business Management from Cal Poly, San Luis Obispo . He is also a graduate of Class 11 of the California Ag Leadership Program.
Matt Bromley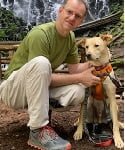 Matt is a first generation American, who grew up in the far southwest of England. His childhood years were growing up in a rural small holding. Matt graduated from the University of York in England, in 1988 and moved to the States in 1995.
Matt has always had a love for the outdoors and is an avid backpacker, having completed several routes in the High Sierra, Mount Hood, The Olympics and the Alpine Wilderness. He shares this interest with one of his sons who is also a member of the local county search and rescue. Matt currently lives in Portland, Oregon.
Caroline Pradeau
I am very excited to be part of the CSFM team! It's an opportunity to bring my knowledge and experience to the service of our forests and our community. I hold a Master's Degree in Sustainable Forest Management from the University of Bordeaux, France. In addition, I acquired international experience as a policy advisor for the Union of Southern European Foresters.

In recent years, I gained online communication expertise and social network management with my blogs. I already worked on CSFM's position paper to explain what we believe are sensible actions to meet our objectives. Now I can't wait to keep spreading the CSFM's thoughts for the health of our forests.